Ucon Acrobatics established their opening collection in the early summer of 2001 with the vision to develop a lifestyle brand anchored by creativity, quality tailoring, innovative appliqués and ethical production.
With a passion for the work of talented artists and the design community around them, Ucon embraced collaborations to build a creative environment for the brand. The brand's studio in Berlin-Friedrichshain, an old cow stable which they restored from ground, is ideally located within a district where the merging of art, progressive design, architecture and fashion is a long established tradition.
Inspired by our friends, the city we call home and the places we choose to travel: The approach we take towards product de- sign demonstrates a bias for simplicity and utility. This journey is anchored by a sincere foundation for quality pieces that are constantly challenged by the theory that you are only as good as your last product.
At Ucon Acrobatics we create goods designed to enable your journeys and exploration; bags and backpacks for men and women often with an additional functional aspect. Staying true to our core values during seventeen-plus years in business helped us to create a company we're proud to run and work for. We strongly believe in our idea of innovative, modern, functional and especially minimalistic products for a whole new generation of creative consumers. Our focus on making the best products possible with sophisticated fabrication, technical know-how and open-minded philosophy has brought us to where we are right now.
>> Download hier het Brand Book van Ucon Acrobatics
Sustainability
Our company mission is to show that simplic- ity is key to a sustainabity, inspiring a move- ment of mindful consumption. In order to ensure the long-term preservation of our planet and eliminate social inequality, the economy must rethink. We want to encour- age customers to focus on long-lasting quality and design, so that they have fewer and better carry goods. We take pride in investing in the longevity of our goods. Transparency shall be a key part of this journey and at every step sharing our stories with our customers.
The biggest environmental risks are found outside our own company. Those are impact on climate change, water scarcity, negative impact on biodiversity, the use of hazardous chemicals and the release of micro plastics into rivers and oceans. We constantly try to decrease that negative impact by making con- scious choices during design phase, collaborating with experts, our suppliers and other brands to find new solutions.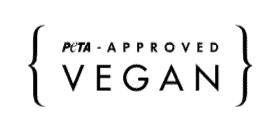 Animals are not ours. PETA (People for the Ethical Treatment of Animals) has more than 6.5 million members and supporters world- wide – a significant influence within envi- ronmental and animal welfare communities. Neither animals nor humans should suffer for our products. With PETA we have the right partner at our side to guarantee our high standards and to motivate the textile industry and people to rethink. We have met all condi- tions and are proud to be an official partner of PETA.
Society's most challenging problems can-
not be solved by government and nonprofits alone. 'B Corp' is to business what Fair Trade certification is to coffee. B Corps are for- profit companies certified by the nonprofit B Lab to meet rigorous standards of social and environmental performance, accountability and transparency.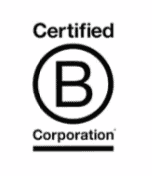 The B Corp community works toward reduced inequality, lower levels of poverty, a healthier environment, stronger communities, and the creation of more high quality jobs with dignity and purpose. By harnessing the power of business, B Corps use profits and
growth as a means to a greater end: positive impact for their employees, communities, and the environment. Since the beginning of 2019 we have joined this movement, acceler- ating a global culture shift to redefine success in business and build a more inclusive and sustainable economy.
>> Download hier het volledige Sustainability Report van Ucon Acrobatics